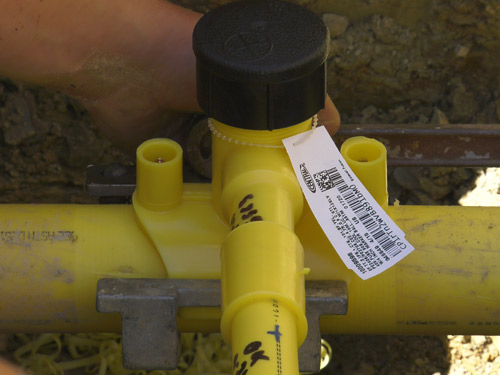 Service lines provide gas distribution from a gas main to the customer's meter. That customer could be a commercial entity or someone's home.
Banks Gas Services, Inc began more than 15 years ago servicing the needs of end-use customers by making the final service line-to-meter connections needed when mainlines were being replaced or repaired in neighborhoods all across Pittsburgh.
Today, service line installation and repair is just one of our specialties, but one for which we are exceptionally well suited, based on our history.
To learn more, give us a call at 412-829-5000, or visit our Contact page.
Gas Service Lines
Serving commercial and residential customers with:
New gas line installation
Riser replacement
Operator qualified
Relight certified
Gas House Lines
Pipes that distribute gas to appliances throughout the building:
New gas line and appliance connection
Replacement of corroded gas lines
Pressure test and leak repair
New Tap and Service Abandonment
Install new tap on main and make connection for customer service line
Abandon idle service tap
At Banks Gas, we not only have the certifications and experience you need, our company strives to bring state-of-the-art techniques to each job, including minimally-invasive techniques like Vacuum Excavation and Directional Drilling.
Contact a Banks Gas by calling 412-829-5000, or visit our easy-to-use Contact page.
Contact Us Today