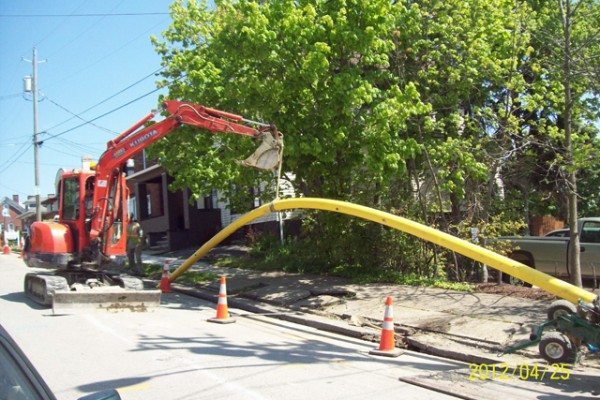 Founded in 2001, Banks Gas Services, Inc. has grown from a one man service offering home tie-ins to a full-service operation providing state-of-the-art distribution gas line installation and repair to major players in the gas industry, including Columbia Gas, Peoples Natural Gas, and National Fuel.
When it comes to mainlines, we offer:
New installation of plastic pipe
Leak pinpoints and repair on steel and cast iron pipe
Encapsulation (leak repair) of bell joint, coupler, and valves
Operator qualified for installation and tie-ins
When Banks Gas is on the job, you can be assured of a professional approach, starting with rigorous safety first protocols. We can accept no margin for error.
To learn more, give us a call at 412-829-5000.
Why Gas Companies Choose Banks Gas Services
At Banks Gas, we've made it our business to stay ahead of the curve in when it comes to gas line installation and repair. In the Tri-State area, we are known for our specialization in:
• Core drilling and vacuum excavation – These techniques offer limited site disturbance and reduce overall costs, especially when it comes to site restoration.
• Directional drilling – Instead of tearing up streets and rights of way, Banks Gas uses proven horizontal and directional drilling techniques to reduce impact on municipally, commercial, and private property.
• Main & Service Line Installation – Using trenchless technology or open cutting with excavators; Banks Gas Services has operator qualified employees well trained in gas line installation.
• GPS Line & Utility Locating – We have experience refining "one-call" system utility and gas line information through minimally invasive on-site double-checks.
Contact a Banks Gas by calling 412-829-5000, or visit our easy-to-use Contact page.
Contact Us Today